🚘 1hr from Lisbon
⏰ from 4 hours
Castle of Obidos is one of the Seven Wonders of Portugal and a popular destination for a short trip outside Lisbon. If you're planning to go to Obidos, here are some ideas to help you plan your trip and discover what you can see nearby.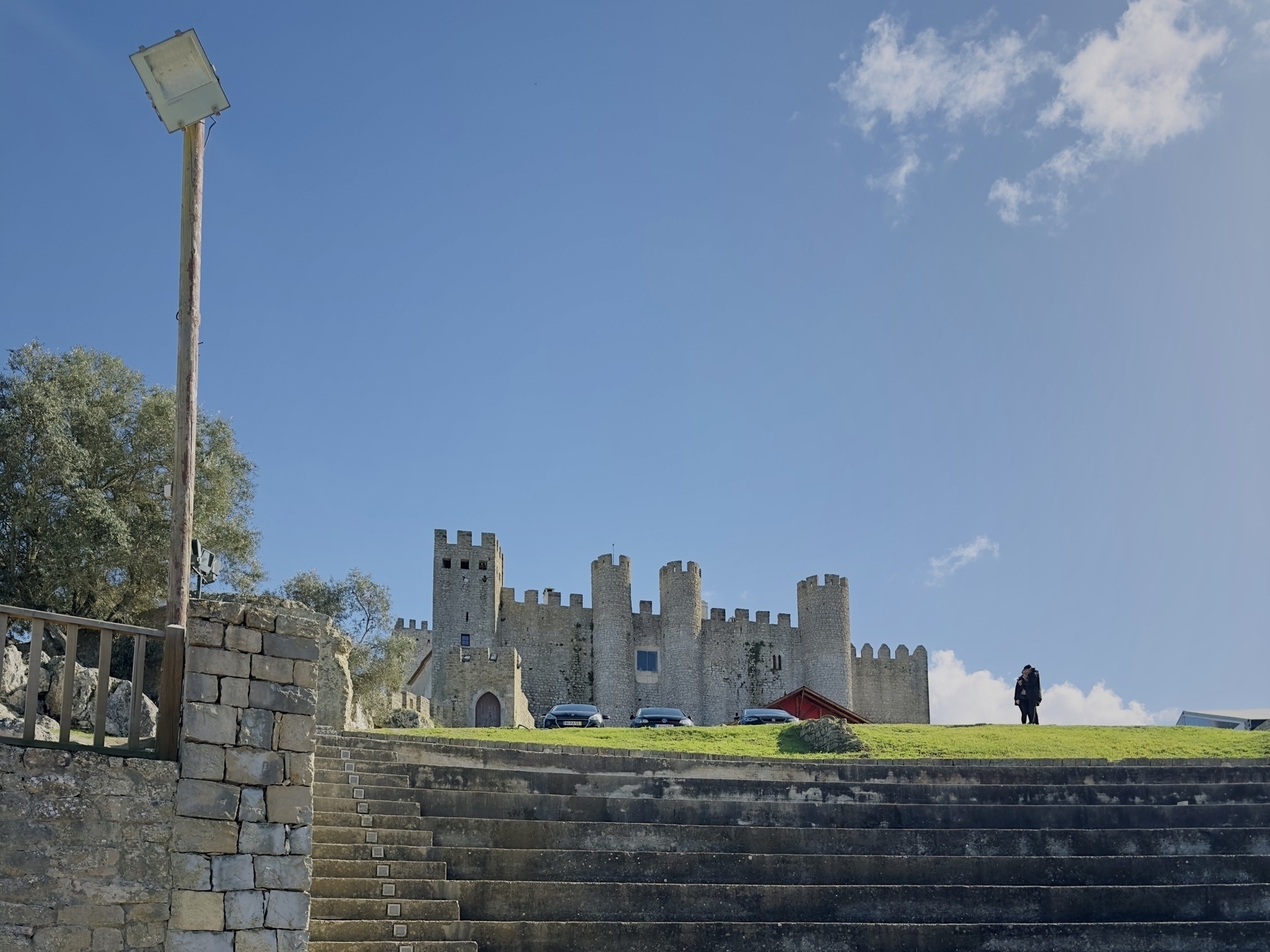 Firstly, about Obidos Medieval Town and it's small but lovely historic center. It's said that it looks so pretty because traditionally it was given as a wedding gift to Portuguese queens. You can climb atop the 12th-century castle walls and take a stroll around the city. This allows you to enjoy panoramic views. While you're exploring the charming streets of the town, don't forget to try Ginjinha, a local drink made with cherries and served in chocolate cups. Take some time to visit the souvenir shops and restaurants too.
To avoid crowds, it's a good idea to go there early in the morning or after 3 pm when there are fewer tourist groups. 


🅿️ There are several paid parking lots nearby.
💡If you want to visit Obidos as a part of a longer trip, you may consider staying in the hotel inside the castle walls, like Pousada Castelo de Obidos.
Here are a few recommended places for your next stop:


Baleal View - a popular surf spot known for its breathtaking views. Additionally, there is a nice restaurant called Taberna do Ganhao, although please note that it is closed on Sundays.

On a way back to Lisbon you can visit Mafra and the lively museum Aldeia Típica José Franco.