⏰ Weekend trip

Here is an idea for a weekend trip from Lisbon to Serra da Estrela, the highest mountain range in Portugal, with a quick stop in Coimbra.

Day 1:

Coimbra is a historic city and the former capital of Portugal, famous for its university, one of the oldest still functioning in Europe.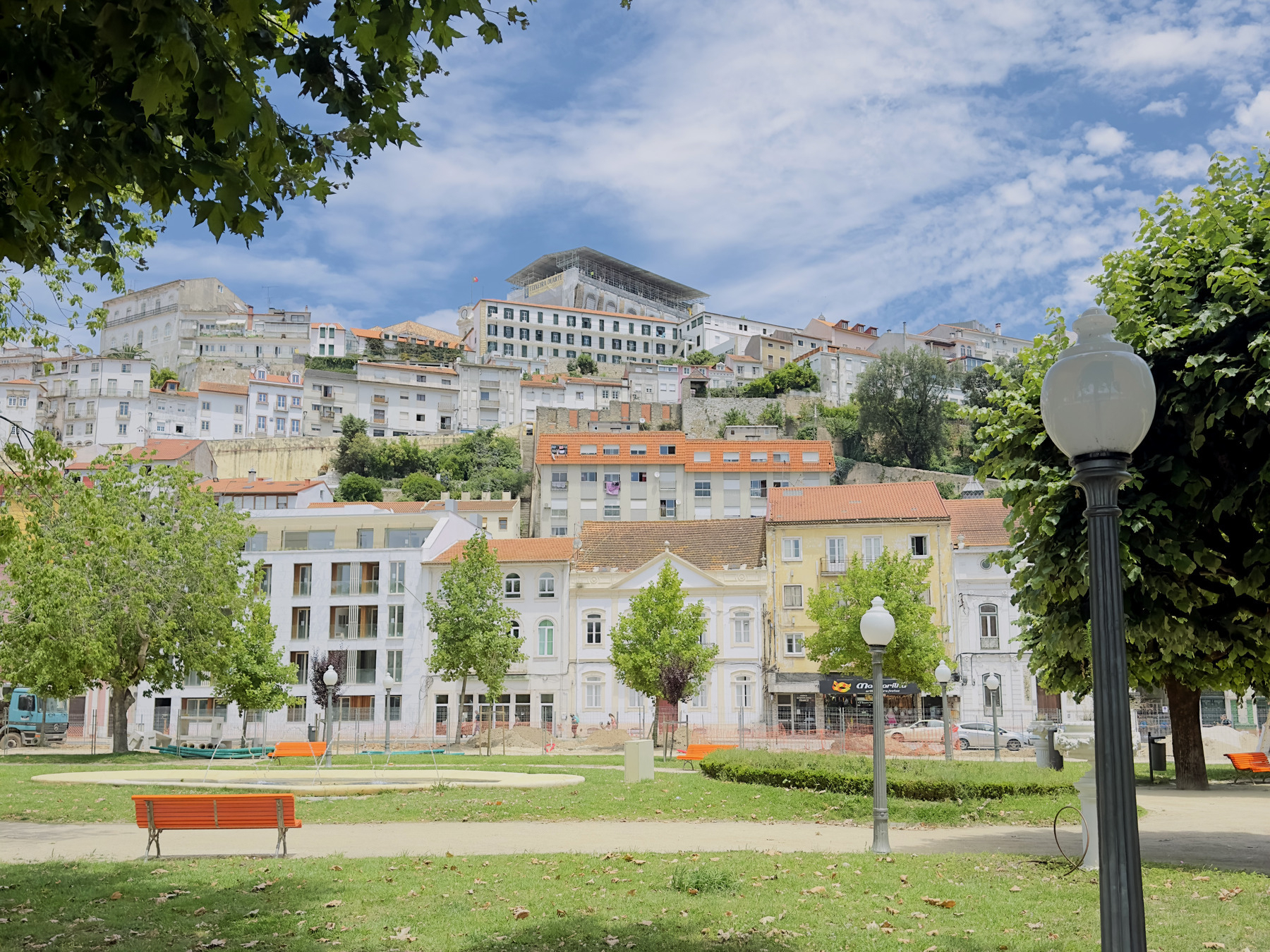 Here's a suggested route around the city:
1. Coimbra's old town: You can explore the streets uphill from Largo da Portagem. In my opinion, it felt like a smaller and cleaner version of Lisbon, with hardly any graffiti.
2. The University of Coimbra and the Biblioteca Joanina: Unfortunately, we couldn't go inside with our dog, but I believe it'd be worth a visit.
3. Jardim Botânico da Universidade de Coimbra: This is a lovely botanical garden and a great place to take a break from the heat. Dogs are allowed on a leash.
4. Mondego's Verde Park and the pedestrian bridge Ponte Pedonal Pedro e Inês: You'll enjoy beautiful views of the city from both sides of the river.
5. Portugal dos Pequenitos: This is a miniature park that might be interesting to visit if you have time to explore the other side of Coimbra or if you're traveling with kids. Unfortunately, dogs are not allowed, so we skipped this part.

Of course, it's not the full list of places that you may want to see in Coimbra. But it is enough for your first one day visit. Since we were traveling with our dog, we couldn't get in all the places and decided not to spend the night there.
Note: Finding parking in the city center can be challenging, so if you plan to stay overnight, it's better to find a hotel with a dedicated parking.

Our main destination was the beautiful Serra da Estrela National Park, which is a little over a 3-hour drive from Lisbon. The road itself was incredibly scenic, and a stop in Coimbra made the drive even more enjoyable. We chose to stay at the Casas da Lapa Hotel near the city of Seia. They have a nice territory with a waterfall, several outdoor and indoor pools, good food and drinks and this spectacular view on the mountains.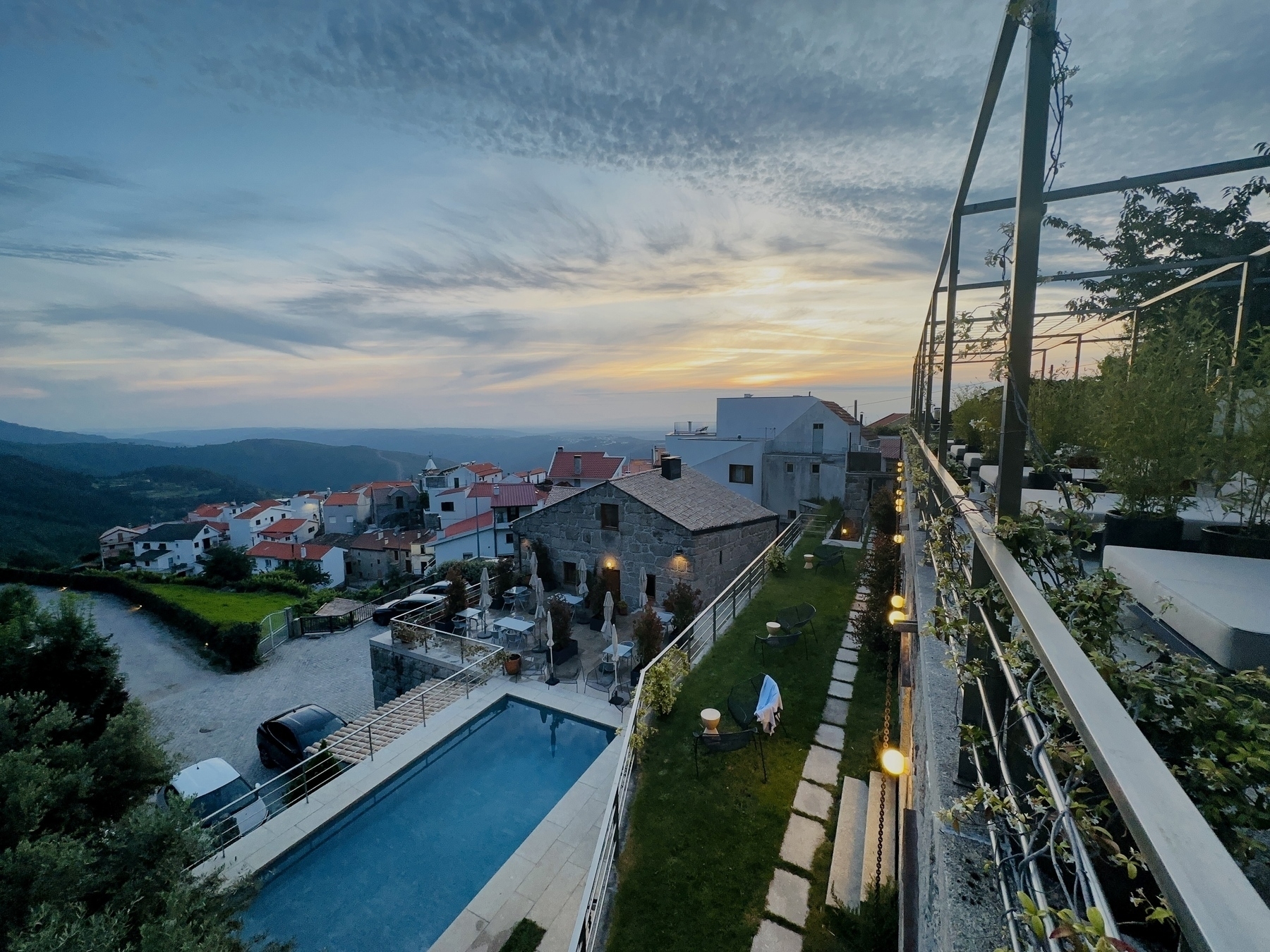 Tip 1: Close to the hotel, there is a 7-kilometer hiking trail that forms a circular route. You can explore the entire trail or head to the river beach called Praia Fluvial to see a nearby waterfall. During our visit in June, the beach wasn't operational, so our dog was able to swim a bit there.
Tip 2: There is Bread Museum with a restaurant located in a 16-minute drive from the hotel. The process of making bread is actually quite fascinating, and the bread itself is absolutely delicious.
Day 2:
There are many incredible places worth visiting in Serra da Estrela, but due to our limited time, we decided to explore the historical village of Piódão. On the way there, you can enjoy the beautiful nature, like terraced fields, mountain rivers, and small villages.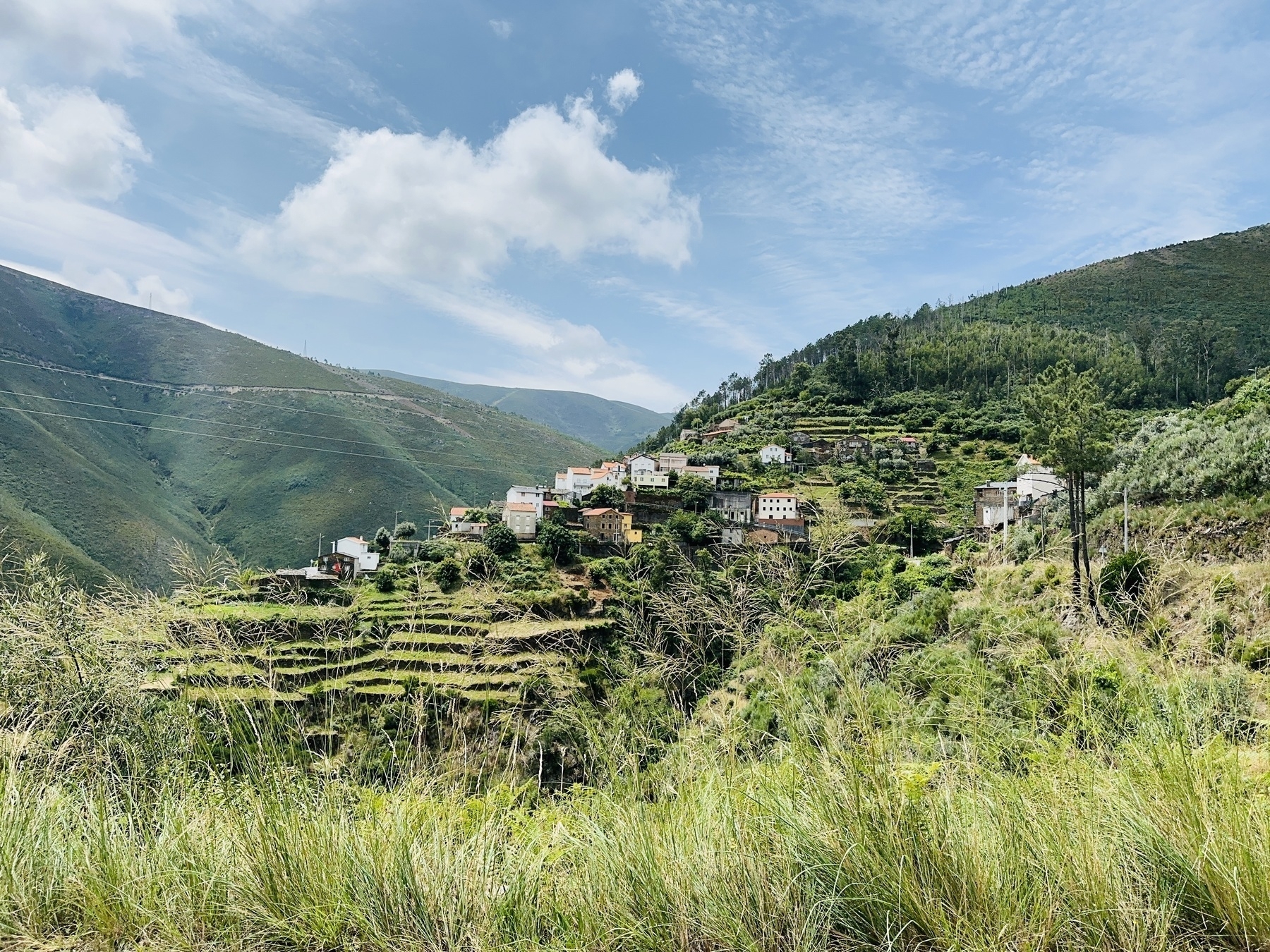 Piódão is famous for its unique buildings made of schist and blue doors, which look absolutely stunning. And what's fascinating is how people construct houses using these slim stones. We also discovered some old building's walls during a round hike to the swimming spot called Foz d'Égua.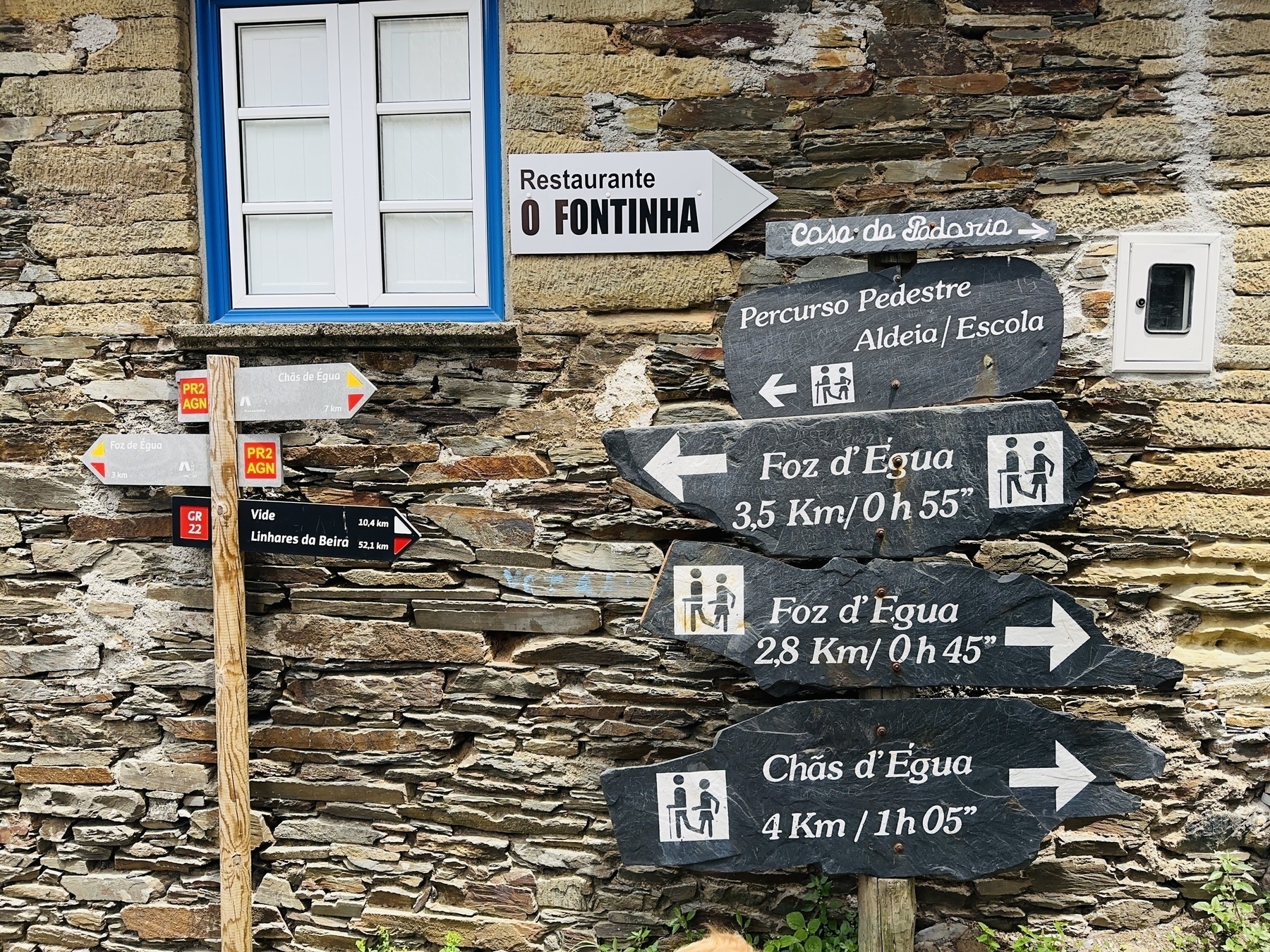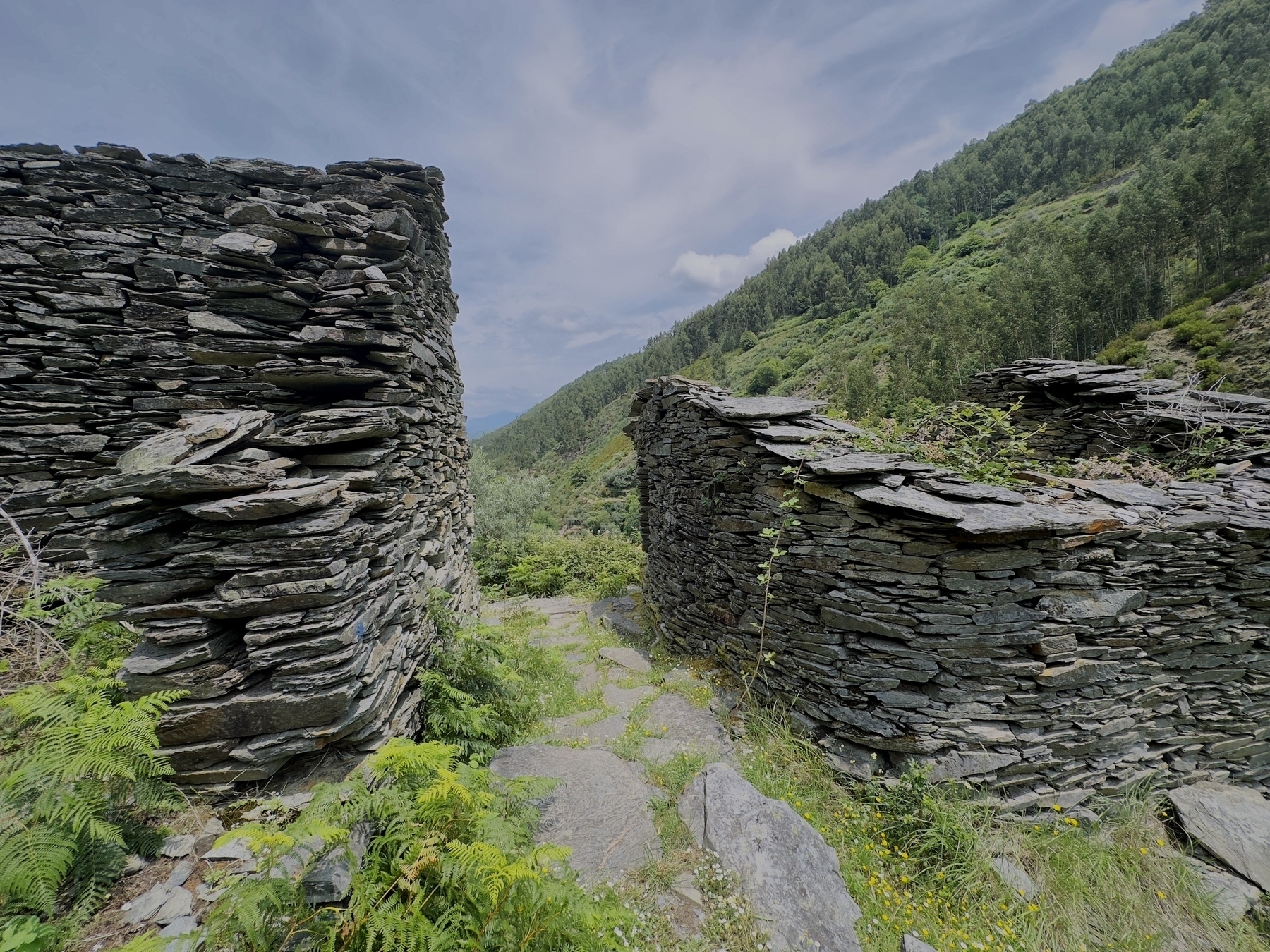 The hike itself is suitable for dogs, with the exception of Foz d'Égua where we put our dog on leash. Along the way, there are numerous small streams where your dog can drink water and cool down.

Tip 3: Even though the hiking trail is marked, it's a good idea to use a GPS map because we missed one of the markers and ended up taking a different road, which added a few extra kilometers to our hike.
Tip 4: On your way to Piódão, you might consider making a quick stop at the charming village of Vida. It's a small and cozy village that is worth exploring for a little while.